Brees didn't sign the tag, and wound up missing offseason work before the sides came to a long-term deal. Around The League sat down with Brees during his visit to NFL Network, and asked him what he's told Jimmy Graham about the process.
"I just told him be patient," Brees said. "Don't get frustrated. Don't take it personally. It's part of the deal and it's hard and ... you just want it to be over. You want certainty. That's the hardest part."
Other takeaways from our chat:
Brees will miss Lance Moore
"It's tough. It's really tough. You know it's not going to last forever but it doesn't make it any easier when the day comes. (Moore) was always an unsung hero. ... Lance was just the quiet guy who just made plays and did what we asked him to do. I can think of so many big plays he had for us in his career," Brees said.
Brees took a few seconds, looking for the right words.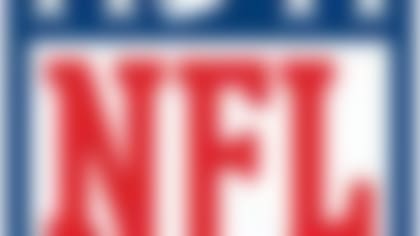 Follow all the developments on the NFL's open market with our up-to-the-minute tracking of 2014's free agents. **More ...**
"It's all rushing through my mind right now. You enjoy coming to work every day to be around guys like Lance."
New stars need to step up
With Moore and Sproles gone, Brees mentioned running back Khiry Robinson first when asked about young players with a chance to break out in 2014. There is a trio of young receivers (Joe Morgan, Nick Toon and Kenny Stills) that will also have a chance to see their roles increase. The Saints were great developing unknowns like Moore and Marques Colston. They need to do that again.
It's now been eight years since Brees came to NOLA. He lives in the heart of Uptown in the city, just a few blocks from where I went to college at Tulane. While a lot of Saints players live out in the suburbs, Brees is in the mix.
"I've found they just love life," Brees said of the city. "They love a party. They love a festival. They love a parade. They love any excuse to have a good time. I think that's infectious and it's a great way to live."
Rob Ryan helps the offense too
Brees emphasized how much he "loved" the Jairus Byrd signing. Brees believes that going up against coordinator Rob Ryan's defense is great preparation for the season.
"It's a challenge. They are very multiple and do a lot of things. It's very challenging. It's good for our guys to see all that stuff. By the time you get to the season, we've seen just about all of it. You have to learn how to attack a bunch of different looks," Brees said.
Brees, who was in town promoting the Microsoft Surface Tablet, has been in the league long enough to get a decent seed in our "Greatest QB of All Time" Bracket on NFL.com. Quarterbacks are playing at a high level longer than ever, but he only has so many prime years left at age 35.
The Saints have won a lot of regular-season games since their Super Bowl title, but they are only 2-3 in their playoff appearances. To get over the hump, Brees needs the Saints' defense and his supporting cast to be better than ever.