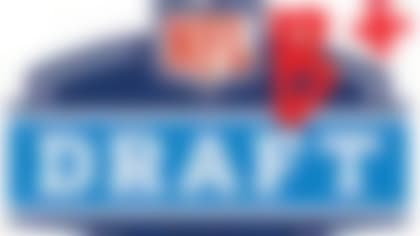 The draft is finally behind us. How did everybody do? Bucky Brooks breaks out the red pen and grades all 32 teams by division. More ...
The Miami Dolphins quarterback showed command at the line of scrimmage and stood tall in the pocket. He ran the two-minute offense gracefully and didn't force the ball to his primary receiver. He was supposed to be a raw project, but he didn't play that way.
Now with a full season under his belt and a superior group of playmakers to throw the ball to, Tannehill would seem well-prepared to make the leap in his second season. At least, that's how Dolphins offensive coordinator Mike Sherman sees it.
"This young man will be the most improved quarterback in the National Football League from Year 1 to Year 2 this year -- I promise you that," Sherman told the Dolphins' official site on Wednesday. "He's working extremely hard.
Best and Worst Draft Picks

Who are the best and worst all-time draft picks by your team? Find out and let your voice be heard. More ...
"I thought he had a good rookie year for what we asked him to do," Sherman said. "Now, with us building up some more weaponry around him, I think he'll be even better this upcoming year. So we're excited to get on the field and start practicing, OTAs and minicamp, and see where we're at."
It's not a surprise that Sherman believes Tannehill is a star in waiting. Still, Tannehill showed signs of true ability as a rookie. Given the experience and a better supporting cast, the stage is set for a breakout season.