In talking to teams planning for the draft, SI.com's Peter King wrote Monday that he "keeps hearing" about Nassib and Florida State's EJ Manuel as late-first-round prospects. "Nassib in particular," King added, "and certainly more than Manuel."
One personnel man for a team not interested in drafting a quarterback told King: "No way if you want Nassib you think there's a realistic chance he gets past 41." That's where former Syracuse head coach Doug Marrone and the Buffalo Bills draft in the second round.
"He's not a top arm talent; he doesn't have a gun," Cosell told the Bills official website recently. "But ... I saw elements of a young Drew Brees. And when I say a young Drew Brees, I mean with San Diego, when he was sort of developing his career. I think Nassib has some of those same physical traits with his ball location, his anticipation."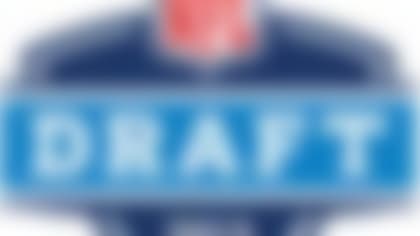 With the draft right around the corner, NFL.com ranks the top prospects available at every position on offense and defense. More ...
Whereas last year's draft class had five immediate starters at quarterback, the consensus is this year's crop will need development time. The offseason acquisitions of Matt Flynn, Carson Palmer, Kevin Kolb and Alex Smith suggest NFL personnel departments believe the same.
Teams with an older quarterback looking for a prospect to groom might be better off targeting Nassib late in the first round than reaching for West Virginia's Geno Smith as a top-10 pick.