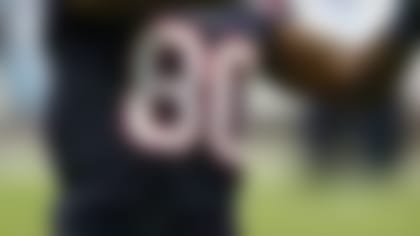 For the second straight week, the Texans are a unanimous No. 1 in the NFL.com Power Poll. Where did our experts rank your favorite team? **More...**
Mathews didn't get on the field during the first drive of the game. Eleven of his 16 touches came in the fourth quarter during a blowout. Jackie Battle played more overall snaps. It might have been a motivational ploy or a lesson for Mathews, but it was a benching.
U-T San Diego reports that the team plans to ease Mathews into a bigger workload, provided he handles the responsibility in more crucial situations. The team plans to ramp up Mathews' workload, and we believe he should eventually become a starter again. Translation: this is the time to buy low in fantasy leagues.
"(Mathews) understands the importance of taking care of the ball," Turner said. "He's not negligent. I don't think there's anyone that works any harder. He had a bad play in the Atlanta game, and I do believe that we're going to get past that."
Battle is a nice backup to have around. Mathews is a potential top 5 back. Don't expect this arrangement to last.