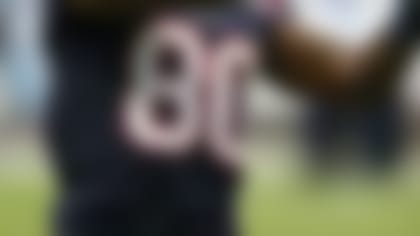 The Houston Texans check in at No. 1 in the NFL.com Power Poll for the third straight week. Where did our experts rank your favorite team? More...
Receiver Reggie Wayne had a career-day with 13 receptions for 212 yards and the game-winning touchdown. Dwight Freeney returned from a high-ankle sprain and had his first sack of the season in just his second game of 2012. Cory Redding posted his first two sacks as a Colt.
"Guys like Reggie stepped up and showed a lot of these young guys -- you know what, we're down 21-3 but I'm not going to lay down. I'm going to keep making big plays," Indianapolis Colts general manager Ryan Grigson said Tuesday on "NFL AM."
"We have some pillars on this team that are showing the youth how to play this game and how to come back and it's not over until it's over."
The Colts have been amazingly fortunate to have that kind of support from those vets. Wayne, Mathis and Freeney were part of the most successful run in Colts' history. They easily could have checked out when the organization moved on from Peyton Manning and that era. Credit coach Chuck Pagano for convincing them to buy in. Wayne could have signed elsewhere as a free agent. Mathis and Freeney were asked to play outside linebacker in the 3-4 scheme after the duo racked up a combined 186 sacks as 4-3 defensive linemen.
Not all veterans in the NFL would have been so willing. Now the Colts are 2-2 with a superb rookie quarterback in Andrew Luck and a young team that is trending upwards faster than expected.
"(Wayne) works harder than any athlete I've ever been around," Grigson said. "He's a consumate pro. ... These young players need to see how he works every day."