"Earlier in that week, prior to the AFC Championship Game, we told the league about our concerns," Grigson said. "We went into the game, we had some issues. We're going to do what we can which is participate with the league and the investigation and wait until the Wells Report comes out. There's no other recourse other than to wait until that investigation comes out."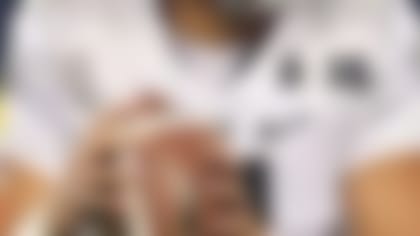 In advance of the draft, Marcus Mariota and others will look to showcase their skills at the combine (Feb. 17-23), only on NFL Network. **SCHEDULE**
Not only was Grigson unapologetic about his organization's role in the controversy, he was emphatic that he owed it to his team to ensure a level playing field for the best chance to win.
"Again, if rules were broken, we'll see," Grigson added. "If not, that's what the investigation is for."
Asked about the widely spread conspiracy theory that the Colts might have purposely deflated the balls to frame the Patriots, Grigson offered an appropriate response: "That's ludicrous."