Ryan Fitzpatrick once was viewed as the centerpiece of the Buffalo Bills' future. Now he's out of work. Just another reminder of the constantly shifting landscape of the NFL.
Fitzpatrick spoke with WGR-AM on Tuesday, hours after he learned of his release during a flight to Arizona.
"This isn't something that all of a sudden was thrown at me, I was blindsided by it, this is something that we talked about for a week or two," Fitzpatrick said. "It was a lot of just private conversations. It was nice for it to be kind of left between me and (general manager Buddy Nix) and not played out through the media.
"It stinks. I really did enjoy being a Buffalo Bill, and unfortunately we couldn't get anything worked out."
Fitzpatrick fell out of favor in Buffalo following a 6-10 season in which he finished with 24 touchdown passes but also 22 turnovers. The Bills made no secret that Fitzpatrick had lost his grip on their starting quarterback job, going as far as using a press release announcing the re-signing of Tarvaris Jackson to explain that the team would hold an open quarterback competition in the summer.
Debate: Early winners in free agency?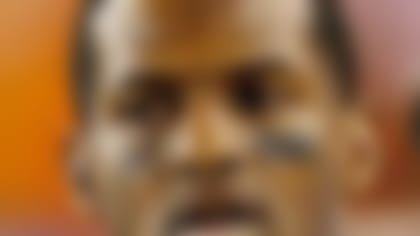 Who made the best move at the dawn of free agency? Our analysts debate, and Miami earns praise for inking Mike Wallace. **More ...**
Fitzpatrick said there were "discussions" about restructuring his contract in a way that would allow him to return, though he acknowledged he and Nix "didn't come close" to agreeing on numbers.
"Obviously I'm not the one making those decisions, but you kind of have an idea at this point," Fitzpatrick said. "But looking at the current roster, I don't think there was any way I wasn't gonna be the guy for this next season. And so, that was my mindset going in to it."
Fitzpatrick was well-liked in Buffalo, and he becomes the best available free-agent quarterback on the market. Receiving a six-year, $62 million contract extension -- as Fitzpatrick did in October 2011 -- never should be seen as a bad thing, but there's no hiding the fact that his career took a downturn immediately thereafter.
The leap from plucky gunslinger from Harvard to legitimate franchise quarterback ultimately proved treacherous.