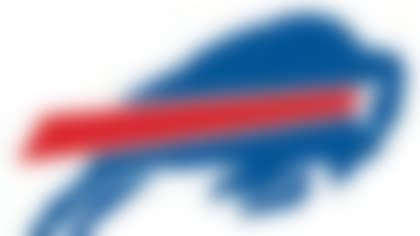 The Bills saw Fitzpatrick as a guy who would have to compete just to get snaps. Fitzpatrick was due a $3 million bonus Wednesday and $10 million next season, and he probably sees himself as a starter. After hearing Nix's comments, it's possible Fitzpatrick asked for his release and a fresh start.
"Our focus remains on adding another quarterback to our roster and we will continue to explore every option available to us," Nix said in a team-issued statement announcing Fitzpatrick's release.
Fitzpatrick addressed Nix's recorded conversation during a radio interview Tuesday.
"I thought that was terrible for Buddy, for him to be put in that position," Fitzpatrick told WGR-AM. "To have a private conversation with someone where you thought was a private conversation, and everything gets publicized and put on Deadspin and all that, that's not fair to him. That was my initial reaction. I felt bad him. With that being said, you don't want to hear that stuff about yourself. I had plenty of conversations with Buddy in the last few weeks, and he is a guy that has always given it to me straight. He tells me how it is and what he thinks of me and all that stuff, and that's one of the things that I really appreciate about the guy and will always appreciate about him."
Bills coach Chan Gailey tried converting Fitzpatrick into a franchise quarterback and overpaid him badly two years ago with a six-year, $62 million contract extension. The Bills will eat $10 million in dead money just to get rid of Fitzpatrick, who now becomes the best free-agent quarterback available in an awful market. At the very least, Fitzpatrick can be a quality backup somewhere. It just won't be in Buffalo.