"Honestly, I wasn't nervous at all," the second-year pro told NFL Network's "NFL GameDay Final" after the game. "I think it was a new ball, I had the label a little bit; (it) slipped away from me."
From that moment on, Wilson was nearly flawless. He completed 18 of 25 passes for 206 yards, two touchdowns through the air and added 26 yards rushing in Sunday's 43-8 romp over the Denver Broncos.
"I was locked in," Wilson said. "That was my goal, (to) just have laser focus, just being engaged in the game."
Russell was vintage Wilson, throwing strikes over the middle, dropping dimes with touch and creating time with his feet to convert first downs. He led an efficient offense, going 6 of 9 through the air on third downs during the Super Bowl beat down.
While the Broncos' defense bottled up Marshawn Lynch and the running game most of the night, Wilson was able to dice up the Denver secondary. He spread the ball to eight different receivers, with none targeted more than five times.
The young quarterback was unperturbed by the moment. His cerebral nature is infectious.
"I don't see it as pressure, man," Wilson said. "When my dad had a coma and my mom was trying to help him out and all that, that's pressure. Playing the game of football is something I love. I come out here every day and I work at it every day and I try to perfect my craft and that is what it comes down to, just being in the moment and enjoying with the fellas, not getting too high, not getting too low and just staying focused on the situation."
While his counterpart, Peyton Manning, was harassed and threw some wayward balls, Wilson was on target all night. His lofted pass to Doug Baldwin on third-and-5 in the first quarter, which went for 37 yards, was a thing of beauty.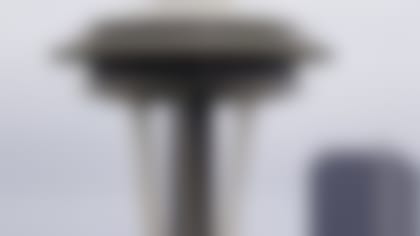 On NFL Network
*Watch Seattle celebrate its first major sports title since 1979 on "NFL Total Access Special: Seahawks Victory Parade" Wednesday, Feb. 5, at 2 p.m. ET.
Prior to the game, Wilson said his father once asked him, "Why not you, Russ?" about attaining greatness. On Sunday, that question received a resounding answer.
"Nobody here thinks we're done," Wilson told TheMMQB.com's Peter King. "And we really think we have such a great chance here to keep it going. That's how you distinguish yourself in this game."