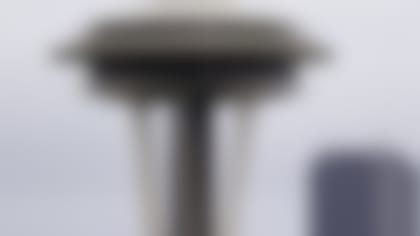 On NFL Network
Watch Seattle celebrate its first major sports title since 1979 on "NFL Total Access Special: Seahawks Victory Parade" Wednesday, Feb. 5, at 2 p.m. ET.
Seattle's Super Bowl-winning quarterback appeared on "The Late Show with David Letterman" on Monday night. Among the topics the dapperly dressed Wilson discussed was attending last season's big game between the San Francisco 49ers and Baltimore Ravens. His clairvoyance, like his athletic ability, was uncanny.
"Last year ... I ended up going to the Super Bowl because I believed that we'd get here this year," Wilson told Letterman. "I'm kind of always forward-thinking, so I believed that we'd get to the Super Bowl, and so I ended up going ...  just to observe pregame warmups, and see how long it was and what the feel was like, the rhythm of pregame, the rhythm of halftime and watching Beyonce turn off the lights."