With mandatory minicamps approaching for 24 teams on Tuesday, most clubs will get their most comprehensive look at rookies yet. Which first-year players should you watch out for as camps gear up?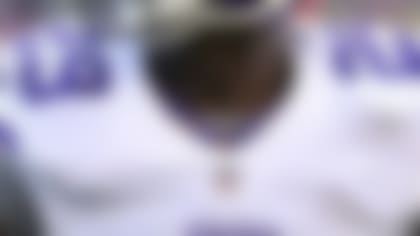 The following rooks have been making waves on the field this offseason, but of course, the pads aren't strapped on yet.
Here's what we're hearing:
"He's lined up everywhere," tight end coach Steve Hagen said, per The Star Ledger. "He's lined up flexed out, hand down, out by himself (on the) single-receiver side, on the three-receiver side, on the two-receiver side. We use him everywhere we can use him. So we have asked him to do a lot, and we expect him to do a lot. He's asking that of himself, and he's delivering, too. It's been fun to watch him."
Sammy Watkins has been impressive for the Bills in the limited action he's seen, and it's no surprise -- he's yet to go against the Bills' top two corners in practice. Still, it's encouraging for Bills fans that EJ Manuel is having no trouble locating Watkins on routes, and the team's official website says the receiver's acceleration after catch is "rare, very rare."
Brooks: Rookie forecasting
Bucky Brooks takes a closer look at 10 high-profile rookies, providing best/worst-case scenarios and projected stats. READ
Fifth-round draft pick Lamin Barrowwill compete with incumbent Nate Irving for the Broncos' starting middle linebacker job, according to ESPN.com. Per Jeff Legwold, the LSU product already has the look of a guy who's going to push early and often for playing time.
Preston Brown, the Bills' third-round linebacker, has been pushing for time in the first-team nickel defense, ESPN.com reports. With one of the NFL's best run thumpers in Brandon Spikes ahead of him, that's where Brown will have to make his mark -- Spikes is a two-down backer. Defensive coordinator Jim Schwartz called Brown a "really good young player."