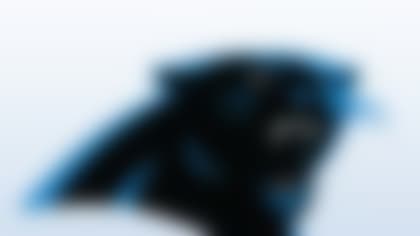 Around The League examines what's next for all 32 NFL teams. David Ely breaks down the Panthers. **More ...**
Newton and receiver Steve Smith were a productive duo in 2012, connecting 73 times for 1,174 yards and four touchdowns. Smith, however, is 33 years old, and the Panthers could use someone else to stretch the field. Brandon LaFell hasn't evolved into a difference-maker.
NFL.com's Steve Wyche asked Panthers coach Ron Rivera on Tuesday if Wallace is a target in free agency.
"You're warm, but you know, what's going to be interesting is how things unfold once we get to March 12," Rivera said on "NFL AM" from the NFL Scouting Combine in Indianapolis. "There's a lot of things that are out there that we have to really take into consideration. You know, we'll see how things are going to affect us when we get to the 12th."
Rapoport: Hey, big spender! Ian Rapoport says the Dolphins are poised to be big spenders in free agency and could target one explosive playmaker. **More ...**
From where we stand today, a receiver-rich draft class gives the Panthers more realistic options to upgrade their group of pass-catchers.