NFL Media Insider Ian Rapoport reported later that day that the extension is worth between $4 million and $5 million per year with playoff incentives, according to a source who has seen the new terms. Under his prior deal, Rivera had one year left and was averaging just under $3 million per season.
A legitimate candidate to take home the Coach of the Year Award at NFL Honors on Saturday, Rivera guided the Panthers to 12 wins, the NFC South division title and the franchise's first playoff appearance since 2008.
"The improvement of our team has been reflected in the progress of the record over the last three seasons under Ron, and we look forward to building upon that foundation," owner Jerry Richardson said Tuesday.
It's hard to argue with Richardson's explanation for the commitment. Navigating through salary-cap woes, Rivera has bumped the win total from six to seven to 12 over the past three seasons, highlighted by a franchise-record eight-game winning streak in 2013.
"The team has shown improvement under Ron each year, and he is deserving of the recognition that he has received for the 2013 season," general manager Dave Gettleman added. "We are pleased and excited with the continuity this extension brings."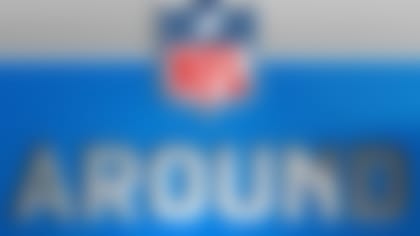 Transitioning from rebuilder to playoff contender, Rivera's 17-5 record over his past 22 games stands shoulder-to-shoulder with the NFL's best coaches.
If he's going to overtake the Seattle Seahawks and San Francisco 49ers in the NFC power structure, though, Rivera is going to have to find a way to match their willingness to think outside the box with creative offensive schemes and play-calls. He has three seasons to make it happen.
*We handed out awards for the 2014 coaching class and talked all the latest headlines in the latest "Around The League Podcast." *