Debate: Time for a QB change?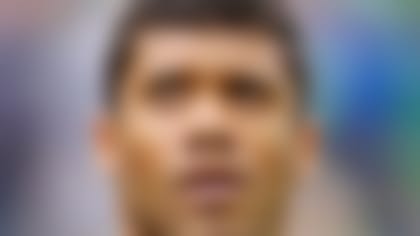 Which starting quarterback most needs to hit the bench? Our analysts debate, with Russell Wilson's name coming up. More ...
Crennel said Cassel is unlikely to play after taking a shot from Ravens behemoth Haloti Ngata on a fourth-quarter pass attempt. That launched an unfortunate drama as a pocket of Chiefs fans cheered Cassel's injury as he remained on the ground before leaving for the locker room.
Crennel's messy day against the Ravens bottomed out with his fumble on a quarterback sneak near Baltimore's goal line. Cassel's two picks weren't entirely his fault, but most of his league-leading nine interceptions have been his doing. We saw the Chiefs hide Cassel away through much of the Sunday's game, employing him mainly as a handoff machine for Jamaal Charles.
The caution here is Quinn. Anyone expecting a savior to march onto the scene should examine game tape from his uneven-at-best stint with the Cleveland Browns. Unless Quinn's been transformed into something magical during his two seasons riding the bench, the Ricky Stanzi chants are not far away.