Linebacker Rolando McClain is lodged in the middle of an Oakland Raiders defense that ranks near the bottom of the NFL in most every major category. He sounds like a man who'd rather be anywhere else.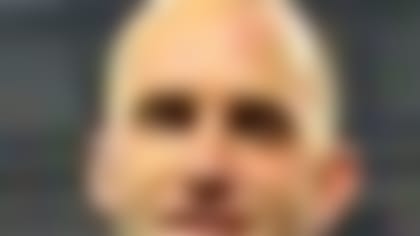 The 10-1 Houston Texans are still No. 1 in the latest NFL.com Power Poll, but which hard-charging team moved up to No. 2? **More...**
That flaming arrow sat in space for a few seconds before McClain clarified: "Well technically I am," he wrote. "But I'm mentally done. Just waiting on my papers."
Then: "It's out of my hands right now."
Then: "I'm gonna weigh my options. Looking forward to playing for an actual 'team.'"
Then: "I'd like to be anywhere besides here."
Not a glowing endorsement of this year's Oakland Raiders, but it goes both ways. If he gets his wish, what team comes running after an average linebacker who airs his dirty laundry inside the walls of Mark Zuckerberg's kingdom?