The recently signed Baltimore Ravens linebacker says he wasn't the one who shouted and cursed at authorities as they worked to thin a crowd of 700 gatherers at a park in Decatur, Ala.
"The situation could have been avoided on my part, but I was at the park in an attempt to keep my brother out of trouble as he said he was going to the park because some guys had spit on his car and had harassed him," McClain told the Madison Weekly News.
"The police were already at the park when I arrived. I tried to get my brother to calm down. Police thought I cussed them. It wasn't me. They arrested the wrong guy."
McClain, on the heels of two previous run-ins with Decatur police, says he was at a family barbecue when his brother showed up to complain about the uproar at the park.
Decatur police spokesman Lt. John Crouch said authorities arrived at the scene to find a mob of gatherers. Crowds were spilling into the street, and police asked them to disperse or face arrest, according to Crouch.
"Some of the crowd was belligerent and began yelling back at the officers," Crouch said. "One of the individuals, as he was walking off the street, yelled to the crowd, '(Expletive) the police.' "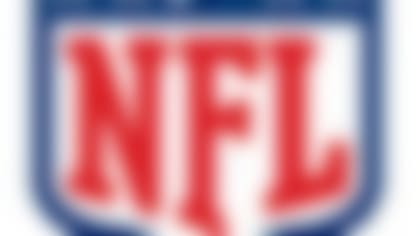 NFL free agency is underway. Follow all of the latest player rumors and signings in our free-agent tracker. More...
That man, according to Crouch, was McClain, and he "jerked his arm away" and replied, 'You told me to walk and I'm walking'  ... "
"He never swung at the officers. He just kept jerking away from them," Crouch said. "There was some pushing and shoving between the officers and McClain's friends, and members of the crowd actually stepped in to calm his friends down and try to let the officers do their job. In fact, some pushing and shoving occurred between his friends and the members of the crowd that were trying to get them to leave the police alone."
Crouch acknowledged McClain wasn't the only individual shouting at authorities but said the former Alabama star directed his foul language at the crowd, not just the cops.
As he was being taken away, McClain told the Madison Weekly News that his thoughts turned to his uneven career: "This probably could end my chance to play football. I haven't cried in years, but I had tears in my eyes. I wasn't going to let my brother get into a fight."