On the heels of last month's report that McClain plans to return for the 2014 season, the linebacker is expected to meet with Baltimore Ravens general manager Ozzie Newsome on Friday, Matt Zenitz of the Carroll County Times reported.
Although McClain says "nothing is set in stone" about his return, he acknowledges that he's been "training and preparing as if I'm going to come back."
McClain explained his brief retirement as a time to set his "priorities straight" and figure himself out.
"I'm excited about the game again," McClain told Zenitz. "I'm excited to play. I'm excited to be around some damn teammates."
It's somewhat surprising that Newsome is revisiting the situation. Since McClain abruptly walked away last May, the Ravens have added veteran standout Daryl Smith to go with 2013 second-round draft pick Arthur Brown.
The position is no longer one of glaring need. In this case, it seems the Ravens' brass simply has a soft spot for a young player from Alabama -- Newsome's beloved alma mater.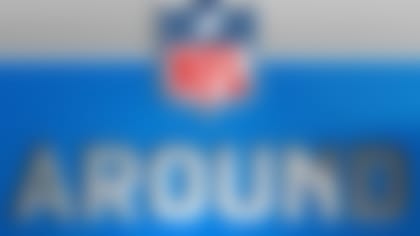 Newsome isn't alone in his fondness for McClain, though. At the NFL Annual Meeting last week, coach John Harbaugh said he's "kind of excited" about the linebacker "if he's working his rear end off."
After receiving "glowing reviews" on McClain's reprioritized life from Alabama coach Nick Saban, Ravens owner Steve Bisciotti has given the green light to Newsome and Harbaugh.
If McClain is welcomed back to the fold, he would have to beat out Josh Bynes and Brown for playing time and prove worthy of a roster spot.