NFL Commissioner Roger Goodell was vocal in his displeasure with last year's Pro Bowl, disparaging the level of play and openly broaching the possibility the game could be eliminated.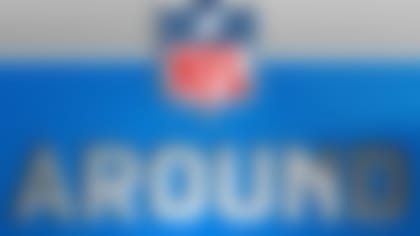 Goodell had a much different opinion Monday, one day after Team Rice edged Team Sanders in a revamped version of the league's all-star game.
"It was real football," Goodell said, according to The Associated Press. "It was something that I give a lot of credit to the players."
The NFL ditched the conference affiliation for teams this year in favor of a fantasy football-like draft with Jerry Rice and Deion Sanders each leading a team. A NFL Network-televised live draft seemed to raise the competitive stakes. The game play was certainly superior to last year's 59-41 slopfest that, as Goodell pointedly remarked at the time, left fans "actively booing in the stands."
"I believe it was a very, very positive step and I salute the players and I'm glad they had so much fun," Goodell said Monday. "And I think fans had a fun time watching -- I know I did."
It certainly sounds like the Pro Bowl has been granted a temporary reprieve from death row. The two big questions on our end: 1) Will the game remain in Hawaii?; and 2) Will the play remain passable after the novelty of the new format is gone?