After two NFC wild-card teams traveled on the road to face teams with worse regular-season records, there was some rumbling regarding reseeding teams for the playoffs based on record rather than a division championship.
NFL Commissioner Roger Goodell doesn't see any changes coming on the playoff format.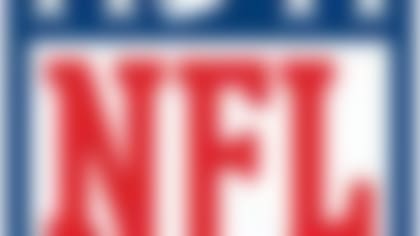 The first two rounds of the NFL's postseason schedule for the 2013 season were released Sunday night. More ...
"I don't think there is momentum for that," Goodell told former Associated Press White House correspondent Ben Feller in an interview at the 92nd St. Y. "I would probably disagree. There may be momentum in the media, that happens when you see San Francisco going to Green Bay, but one of the premises we start with every season is that your first objective is to win the division. And when you win the division, you should have a home game."
Goodell said the NFL wants teams to make winning their divisions the first concern.
"We've discussed this for decades in the NFL and we believe that's the right priority," he said. "And when you do, you should have that home game. I don't see the owners pushing for a big change in that, and that's ultimately where it has to come from. I know this has been discussed in the media, but I don't see that happening."
Goodell believes one change the NFL could make is to expand the playoffs.
"That is under serious consideration," he said. "We think it's one of the great things about the NFL, besides the fact that it's unscripted. Every team and their fans start the season with hope. You mentioned the fact that for 11 straight years we've had a team go from last to first, that's unique to professional football and the NFL, that doesn't happen in other sports. And that's because we have such a competitive league and we want to keep that."
Clearly the NFL wants to continue to manufacture as much of the Week 17 drama as we saw in 2013.
"The races we had this past season, we had 16 games every weekend, the final weekend we have division games, so your opponent is a division opponent and 13 of those 16 games had playoff implications on the final day of the season," Goodell continued. "That's extraordinary and we want to keep that. If we could increase that, and again this is about believing in better, can you make it better, can you make those (division) races better by adding two more teams? That's compelling and that's what we're looking at."