CULVER CITY, Calif. -- The New York Yankees' run of extended success in the 1990s and 2000s came at a cost.
It was called The Steinbrenner Doctrine, a philosphy named after the team's bombastic owner. The message was simple: Any season that didn't end with a championship was considered a failure. It created a culture that pervaded all aspects of the organization.
Debate: NFL's best receiving corps?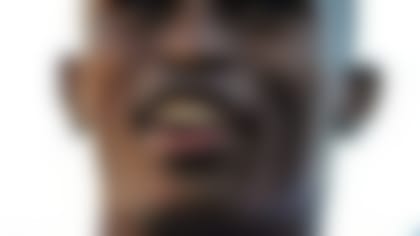 Is there any group of pass-catchers that can top Julio Jones and Co. in Atlanta? Our analysts discuss the elite of the elite. **More ...**
The Steinbrenner Doctrine came to mind as Around The League spoke with Roddy White on Thursday at NFL Network studios. Entering his ninth season, White has been a part of several strong Atlanta Falcons teams that have failed to get over the hump. Have the Falcons reached the point where any season that doesn't end with a Lombardi Trophy is internally viewed as failure?
"Yeah, I think so," White said. "I mean, over the last five years we've been doing it with coach (Mike) Smith. We've made the playoffs, we've had home-field advantage throughout the playoffs twice, we've made it to the NFC Championship, we've done everything.
"There's nothing left but to make it to the Super Bowl. We gotta make it or else changes have to be made. Because this team has maxed out. There's no more, get to the NFC Championship and lose, get to the NFC Championship and lose and again and again. We can't do that, we got to make it to the big game and find a way to win."
White will be 32 in November. Tight end Tony Gonzalez is 37 and definitely likely one year from retirement. The acquisition of veteran running back Steven Jackson was very much a win-now move. Still, White doesn't see the Falcons as a team with a closing window.
"Not for us, because as long as you got a good quarterback you always got a chance," he said. "The window won't close as long as Matt Ryan's our quarterback we've got the chance to win a lot of games. And anytime you gotta chance to win a lot of games, you set yourself up to make playoff runs to get home playoff games. And once you get in that dome and the atmosphere gets going, you always got the chance to win games."
White's right, of course. Ryan should keep the Falcons pointed in the right direction for another decade. But this particular team -- with White as one of its stars -- is running out of time. If Atlanta gets picked off in January once again, White's prediction about changes could be accurate.
Falcons owner Arthur Blank will never be confused with George Steinbrenner. But the urge to shake things up will be hard to resist.