The multitude of cooks in the Dallas Cowboys' coaching kitchen got a clearer definition of their 2014 roles Tuesday.
The Cowboys announced that Rod Marinelli will take over defensive coordinator duties, while Monte Kiffin will stay with the organization as assistant head coach/defense.
"Rod Marinelli's production in terms of creating turnovers and changing field position as a defensive coordinator is well-documented." Jason Garrett said in the Cowboys' press release. "Monte Kiffin's overall knowledge and understanding of this defensive scheme will be put to use in mentoring all of the players and coaches on the defensive side of the ball. Monte was brought here to direct a transition in philosophy to the 4-3 scheme, and he will continue to oversee the development of our defense in this scheme."
Marinelli was the Cowboys' defensive line coach in 2013. He was previously with the Chicago Bears and coached the Detroit Lions to the NFL's first 0-16 regular-season in 2008.
Owner Jerry Jones said earlier this month he had no plans to move on from Kiffin. The current reassignment, however, appears to be another case of Jones not wanting to admit he made a mistake in swapping Rob Ryan for Kiffin.
"The opportunity to add someone of Scott Linehan's expertise and experience will benefit our offensive unit, and we believe the combination of him and Bill Callahan working closely together will give us a great chance to build upon the strides we made offensively last year," Garrett added in the release.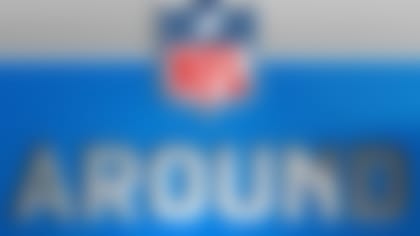 In the press release, Garrett said it's the team's responsibility to bring in good people and find them the best situation to succeed. The Cowboys are accomplishing this with "the more the merrier" approach.