The NFL Players Association met with Roc Nation representatives Wednesday in Washington, D.C., to discuss if hip-hop star Jay-Z was involved in the recruitment of New York Jets rookie quarterback Geno Smith, two sources said.
Instant Debate: The pressure is on ...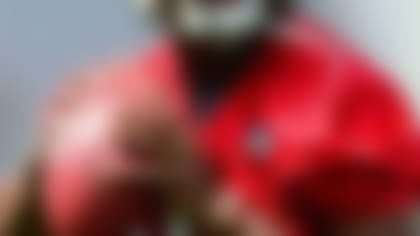 The investigation is the result of Smith's announcement in May that he was leaving his previous representation and hiring Roc Nation Sports. Kim Miale was set to serve as the quarterback's contract agent.
Soon afterward, the NFLPA's attention was piqued by comments from Smith's adviser, former NFL defensive tackle John Thornton, who was quoted by CBSSports.com as saying: "I was in those meetings, and Jay-Z connected with (Smith) on many levels."
Thornton later said he was misquoted, but the NFLPA worried that Roc Nation Sports broke the relatively new "runner rule," which prohibits agents from having colleagues or friends who aren't NFLPA-certified agents attend recruiting meetings.
Smith also raised red flags after posting an Instagram photo of him posing with Jay-Z after the passer fired his first agent, Jeff Nalley.
The union still is investigating and plans on conducting several more interviews before coming to a decision.