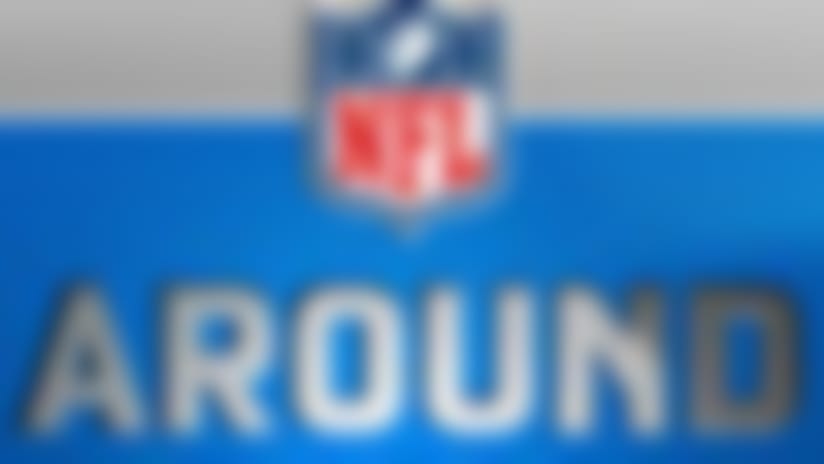 The Around The League team hits all the NFL's hottest topics in its award-winning podcast. Join the conversation. Listen
For the uninitiated, here's what you should know: Quinn finished with 19 sacks, seven forced fumbles and 57 tackles. Eighteen of those tackles came for a loss. Pro Football Focus studied every snap and ranked Quinn as the best 4-3 defensive end in football. No. 2 on that list (Cameron Wake) wasn't close.
When Quinn stopped by the "Around The League Podcast" studio Thursday, we asked if he felt he deserves the NFL's Defensive Player Of The Year award, to be handed out on Feb. 1 in New York. It was quickly apparent the topic has been on his mind.
"I definitely think I do," he said. "Should I start making my case?"
"I'll start with the opening game against the Cardinals," he began. "I had a sack, forced fumble, huge turnover for the team. Basically it (set up) the game-tying or game-winning field goal. That was one win."
"Then there was Chicago, where I got the sack, strip, forced fumble and a touchdown to seal a game. That's two."
"When we were in Indianapolis, I think it was the first pass play, strip, sack, forced fumble. Chris Long returned it for a touchdown. That's two touchdowns."
"When we were playing New Orleans, there was a huge one, strip, sack, forced fumble. Big momentum. That's four."
Quinn probably could've gone on, but the point was made. Quinn wants you to know this wasn't the case of a stat compiler at work, hoping to fool voters who rely solely on a spread sheet. Quinn impacted games for Rams, and was the main reason they remained competitive after quarterback Sam Bradford was lost to a knee injury.
(Now all we need is a vote that counts.)