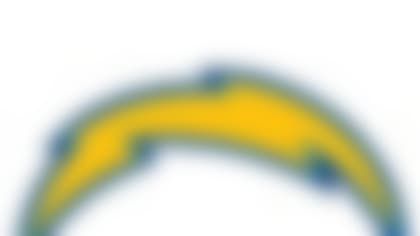 Around The League examines what's next for all 32 NFL teams. Chris Wesseling covers the Chargers. **More ...**
Even though Meachem's signing was a product of the previous regime, the Chargers' new brass already has reached out to the receiver to affirm that he remains in the coaching staff's plans.
"I was actually watching the tape of him," Chargers general manager Tom Telesco said, via U-T San Diego. "Early on in the year when he played a little more, he looked pretty good to me, so I'm excited to see him in OTAs, running routes, up close and personal and get to know him a little better."
If that sounds like an NFL executive trying to convince himself of a player's best-case scenario, it's because it is.
Forking over a fully guaranteed $5 million salary for 2013, Telesco has no choice but to embrace Meachem and hope for the best. Cutting the perennial tease would result in a prohibitive $10.625 million salary-cap hit.
Make no mistake, though, Meachem is on borrowed time in San Diego following Danario Alexander's late-season emergence. Whereas cap implications will save Meachem's bacon this year, they likely will do him in next offseason. Meachem is due another $5 million in 2014, only it won't be guaranteed. Releasing him at that point actually will save the Chargers more than $3 million in cap space.