Debate: Most rookie interceptions?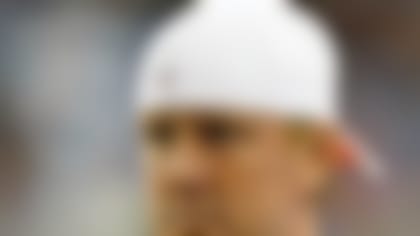 Which rookie will throw the most interceptions: Andrew 
Luck, Robert Griffin III, Ryan 
Griffin was on the run a lot more than in his debut. This was by design on many plays, but Griffin also left the pocket before he needed to a few times. He threw behind a receiver to kill one drive and overthrew Santana Moss on another try down the field. Griffin also made a few nice throws, finishing 5-of-8 passing for 49 yards. He added 17 rushing yards on three attempts.
On the other side of the ball, Brandon Marshall looked much better. He caught two passes for 61 yards during limited work. Jay Cutler looked very sharp with 122 yards on just 13 attempts.
We aren't going to draw any conclusions from a preseason game for either team. For Griffin, it's all part of the learning process. At least the Redskins' offense stayed healthy in this game. Their defense wasn't so lucky.