Rob Gronkowski is set to return to the operating table, but it doesn't involve his troublesome forearm.
NFL.com's Albert Breer reported Wednesday that the New England Patriots tight end will need back surgery, according to a source briefed on Gronkowski's status. Surgery tentatively is set for mid-June and will be performed by Dr. Robert Watkins, according to Breer.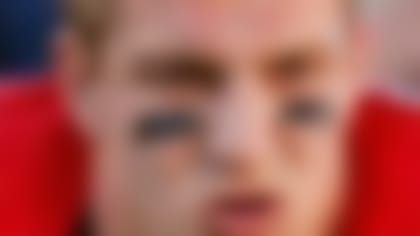 Gregg Rosenthal lists six reasons why he believes Rob Gronkowski's latest back injury should alarm the Patriots. **More ...**
This doesn't count as a surprising development. The possibility of back surgery was known previously, though the Patriots had held out hope it could be avoided. Gronkowski has dealt with back issues going back to his days at Arizona. He underwent a previous back surgery -- also performed by Dr. Watkins -- in September 2009.
The news is better concerning Gronkowski's recently repaired left forearm, which is healing with no sign of the infection resurfacing, Breer reported. It remains possible the tight end will be healthy and ready for Week 1, but matters are becoming increasingly complicated.