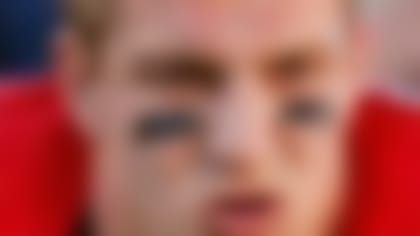 Rosenhaus revealed that Gronkowski's herniated disk is a "lingering" problem that the tight end played through all of last season. The injury is not to the same disk that Gronkowski had shaved in a 2009 microdiscectomy procedure, per Rosenhaus.
"The recovery will be very comparable to the amount of time he'll miss with the arm surgery," Rosenhaus told Joe Rose of WQAM-AM on Thursday. "It's not a serious back surgery. This is a new injury, and it's minor, it's not as significant. ... I don't think it's a big deal, I think it's more preventative maintenance than anything else. It's something that, although he needs it, he's had it for awhile and he's been able to function."
It's noteworthy that Rosenhaus doesn't offer a specific timetable for Gronkowski's return to the Patriots, likely because recoveries from back surgery vary significantly compared to other procedures. The typical recovery time for a microdiscectomy, which Gronkowski is scheduled to undergo in mid-June, is 12 weeks, according to The Boston Globe. That estimate would keep Gronkowski sidelined until early September.
The Boston Herald previously had reported concern that the All-Pro tight end wouldn't take the field again until late September.
It's too early to speculate if the Patriots will opt to place Gronkowski on the physically unable to perform list to start the season. Considering the unpredictable nature of back surgeries and the tendency of agents to be overly optimistic on offseason injuries, it won't be a surprise if Gronkowski misses the first six games of the 2013 season.