The upcoming back surgery for New England Patriots tight end Rob Gronkowski, as first reported by NFL.com's Albert Breer, will be downplayed in some circles in the coming weeks. That's because teams and agents control the flow of information more than ever during the offseason.
Debate: Pats due for a setback?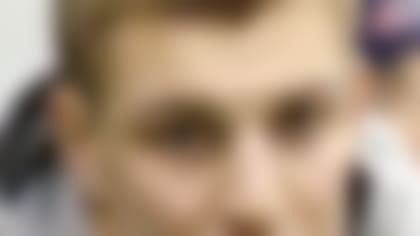 Every surgery is termed "minor," and everyone will be ready for the regular season. This news feels different and should concern Gronkowski and Patriots fans for a variety of reasons:
There is no such thing as a "minor" surgery. And there really is no such thing as a "minor" back surgery. You try it. This is especially significant because it's Gronkowski's second back surgery.
As Grantland's Bill Barnwell noted, Gronkowski has been down this path before. His first back injury originally was diagnosed at the University of Arizona as a week-to-week deal, and it turned into a season-long injury. Back injuries are notoriously difficult to predict. Breer reports that Dr. Robert Watkins will perform Gronkowski's surgery. Dr. Watkins also performed the procedure in college.
The surgery isn't scheduled until mid-June. Breer's report indicated that Gronkowski will miss "at least" part of training camp. That's not a good sign because these initial estimates often are overly sunny. If Gronkowski's camp already knows he'll be out for part of August, there has to be a decent chance he'll be out in September, too. The Boston Herald has reported that Gronkowski isn't expected back until late September. It's probably too early to tell.
Including surgeries on his broken forearm and its subsequent infections, this will be Gronk's fifth surgery since November.
Gronkowski is the most valuable Patriot on either side of the ball other than Tom Brady. Gronkowski creates matchup problems because of his receiving and blocking, and that can't be replaced easily. His role was more important than ever because of the team's completely rebuilt wide receiver group.
This isn't just about 2013. Gronkowski signed an eight-year, $55.23 million contract in June of 2012, with $13.17 million guaranteed. He's a cornerstone of the Patriots' future. New England has to be worried about his long-term durability.
Gronkowski's contract is a reminder to players that taking the sure money now often pays off more than hoping to max out as a free agent. We doubt Gronkowski would have received that offer if he spent all of last offseason undergoing surgery.