Debate: Pats due for a setback?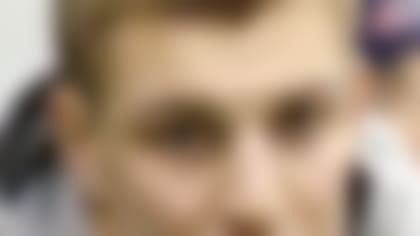 With Rob Gronkowski still not healthy, our analysts debate whether the Patriots are bound to take a step backward in 2013. More ...
Gronkowski is now suffering from "chronic" back pain, two sources informed of his condition told NFL.com's Ian Rapoport. Gronk recently underwent an MRI to determine the severity of the injury. He will be sent to spine specialist Robert Watkins after Monday's forearm surgery, per Rapoport.
Although Gronkowski missed his final college season because of back surgery, USA Today's Mike Garafolo reports this issue is with a different disc than the one that was shaved down in 2009. The current disc issue does date back to last season, however.
It's worth noting that NFL Network draft analyst Mike Mayock reported before the 2010 NFL Draft that Gronkowski was surrounded by rumors of spinal stenosis, a narrowing of the spinal column that can lead to degenerative discs or joint pain. Agent Drew Rosenhaus disputed the rumors shortly thereafter. All indications are that the current pain is unrelated to any previous condition, but this still is a lot for Gronkowski to overcome with just more than two months before the start of training camp.
As the injuries pile up and his long-term future is checkered with red flags, Gronkowski should feel fortunate to have secured a six-year, $54 million contract extension last offseason.