NFL.com's Ian Rapoport reported Tuesday afternoon that the New England Patriots tight end's back surgery is over and went well, according to a source informed of the procedure. The surgery was performed in Marina Del Rey, Calif., by Dr. Robert Watkins, who also handled Gronkowski's previous back procedure.
Debate: Pats due for a setback?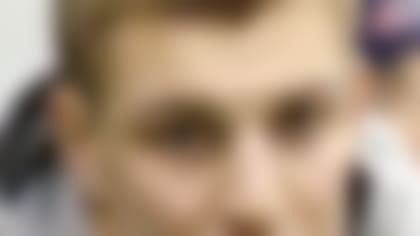 With Rob Gronkowski still not healthy, our analysts debate whether the Patriots are bound to take a step backward in 2013. More ...
Watkins' office released the following statement: "New England Patriots' tight end Rob Gronkowski underwent a microscopic lumbar discectomy surgery performed by Dr. Robert Watkins at Marina Del Rey Hospital in Los Angeles. The surgery went well. The timing of his return to football will depend on his progression through the rehabilitation program."
NFL.com's Albert Breer first reported late last month that Gronkowski would be having the surgery at some point in mid-June. Breer said it was unlikely Gronkowski would be back for training camp, but a source tells Rapoport that the All-Pro "could be ready for the season." The Patriots are holding out hope on that front, adds Rapoport.
The former University of Arizona star had a microdiscectomy procedure in college in 2009, but that was to a different disc. Gronk soon will begin a dual rehab process on both the back and his left arm, which was operated on for a fourth time last month.
As Chris Wesseling pointed out earlier, the Patriots' offense went into fast decline after Gronkowski first hurt his arm in November. If all goes to plan, Gronk's time on the operating table this offseason has come to a merciful end.
UPDATE: Rapoport reported Wednesday that Gronkowski will start the preseason on the physically unable to perform list, according to a person informed of the decision. It's unknown whether Gronk will begin the regular season on the PUP list.