The Cleveland Browns' thorough head-coaching search reached an abrupt and surprising end Thursday night.
Rob Chudzinski will be the sixth coach since the franchise re-boot in 1999, the Browns announced. He was the Carolina Panthers' offensive coordinator the previous two seasons, but it's a back-to-the-future hire in some ways: Chudzinski ran the Browns' offense in 2007 and 2008 as coordinator.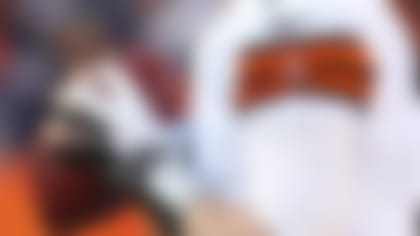 The Browns will introduce Chudzinski as their coach at a news conference scheduled for 11 a.m. ET on Friday.
That doesn't mean it's a bad choice. Chudzinski has been one of the NFL's more innovative offensive minds the last few seasons.
A possibility to help Chudzinski figure all this out: Norv Turner, according to multiple reports. Chudzinski was tight ends coach/assistant head coach under Turner in San Diego in 2009 and 2010, so they have a relationship. Chudzinski even hired Turner's son, Scott, as an offensive quality-control coach in Carolina.
This obviously is a huge moment for new Browns owner Jimmy Haslam and CEO Joe Banner. They swung big and missed on college coaches Chip Kelly and Bill O'Brien. They are passing on former Arizona Cardinals coach Ken Whisenhunt after interviewing him a second time. They did not wait around for Indianapolis Colts offensive coordinator Bruce Arians.
Chudzinski grew up in Ohio as a Browns fan. He's one of the few NFL coaches who can honestly say this is his dream job.
The organization has been looking for a great coach since one of the greatest of all time -- Paul Brown -- retired. They came closest with Marty Schottenheimer. They hired Bill Belichick too soon.
Chudzinski is the next man up to try to erase two decades of recent futility.