However, coach Rob Chudzinski told WKRK-FM on Thursday that he is not yet ready to hand the job to the second-year pro.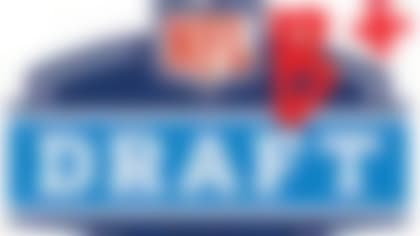 The draft is finally behind us. How did everybody do? Bucky Brooks breaks out the red pen and grades all 32 teams by division. More ...
"I feel good about where we're at right now," Chudzinski said, via CBS Cleveland. "He's been working with the first group and we'll just see as we go forward. We're (working) on air right now so it's very early but I do like what I've seen so far and we'll see how it goes. Right now it's too early to say anything one way or another."
The Browns signed veteran Jason Campbell this offseason to add depth to the position and push Weeden.
"I expect both of these guys to compete," Chudzinski said. "I don't know any other way. Anybody that's on a team is competing from my standpoint. We want to put these guys in a situation, give them every chance to succeed and we'll see how that all plays out. I'm hoping that the best man wins the job and that he gives us a chance to win."
Weeden looks to be the overwhelming favorite to win the job, even if the coach won't say it yet. Last time we saw Campbell start a game he became a rag doll for the San Francisco 49ers and threw more lawn darts and interceptions than crisp passes.
With the creative Chudzinski and offensive coordinator Norv Turner -- who has long been a quarterback's best friend-- Weeden knows this is his year to prove he can be the Browns' signal caller of the future.