A Carolina Panthers team that appeared on the edge of great promise is three weeks into the new season and struggling with in-house issues between its two star players.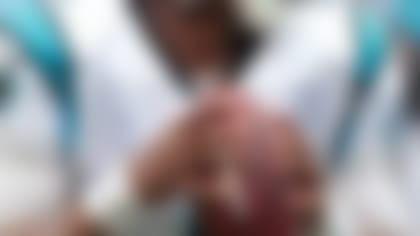 Why Smith needed go to the local paper with this intelligence raises a separate question, one Rivera doesn't want to deal with again this season.
"Honestly, I just wish it was a discussion that would have been kept between the two of them," Rivera told Person. "I don't think it needs to be out there. But that's what happened, so I'll leave it at that."
We learned Sunday that the Panthers organization is reportedly nervous about Newton's "mental makeup." Repeatedly you hear front-office men talk about the quarterback position as one requiring an unflappable, steady presence. Newton -- when things are going his way -- is as wild and exciting a passer as the NFL has ever seen. The flipside, however, hasn't been pretty.
Beyond the accolades and the laundry list of self-generated nicknames, Newton is being asked to lead a team of grown men into the fight. One loss to last year's champions doesn't undo all the progress in Carolina, but it's time for Cam to walk through the fire -- and see who's willing to follow.