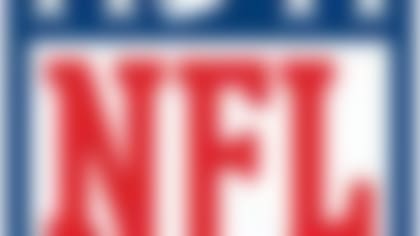 Follow all the developments on the NFL's open market with our up-to-the-minute tracking of 2014's free agents. **More...**
The guard confirmed he entered a mental-health treatment facility to deal with stress following his suspension and subsequent release of the Ted Wells report.
"... I was stressed," he said. "I believe in post-traumatic stress syndrome, and I believe in private mental health care."
Incognito said he only "skimmed" the Wells report and takes responsibility for his actions.
"I want a clean slate," he said. "I'm at peace with everything that happened. I'm at peace with the attorneys and myself. Go to my Twitter page. I'm back online, and I'm not mad at anybody."
Lowe then asked Incognito, currently a free agent, if he had a message for fans in Miami.
"Dolphins fans, Richie is well," he said. "Richie wants to come back and play. But the business has to handle the business end, and that's it."
Third person aside, it's good that Incognito believes he got himself right and wants to return to the NFL. However, the Dolphins have given no indications they would welcome him back.
As we've seen countless times, until the NFL wants a player back, no amount of wishing is going to make it happen.
"I'm 100 percent into that," Incognito said Tuesday night. "I think that would fit my personality the best. It makes so much sense. I know (offensive coordinator Greg) Olson and (offensive line coach Tony) Sparano, and I'm a loyal guy, and I'd love to play for them again. And, of course, the Raiders have that aura."