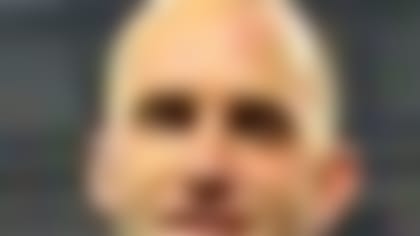 The 10-1 Houston Texans are still No. 1 in the latest NFL.com Power Poll, but which hard-charging team moved up to No. 2? More...
In a text message Tuesday, Sherman said, "I did not take anything." He said the same thing in a text message Monday after reports surfaced that he and fellow Seahawks cornerback Brandon Browner were facing four-game suspensions for testing positive for Adderall, a medical narcotic typically prescribed for patients with attention deficit disorder. Sherman acknowledged that the NFL notified both players about positive results for a banned substance.
Sherman and Browner are appealing their suspensions, and no date for the appeal has been set. There are indications, according to a source, that appellate hearings might not take place for several weeks, which would allow Browner and Sherman to compete through most of the regular season -- at the least. Players can continue to work until the entire appeal process is complete.