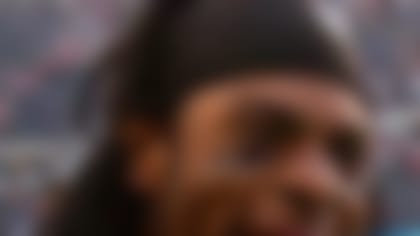 When he isn't on the field showing off the talents that have made him one of the NFL's top cornerbacks, Sherman has a second full-time gig showcasinghimself asa personality.
Perhaps having sensed he has disappeared from the headlines for several days, Sherman showed up Thursday on the ESPN yellfest, "First Take," where he set his sights on lightning-rod pundit Skip Bayless.
Sherman eviscerated Bayless on live television, sending the program down a rolling river of awkwardness ("First Take" co-host Stephen A. Smith still might be in split screen with his mouth agape). Bayless tried his best to steer the debate back to Sherman's past comments about New York Jets cornerback Darrelle Revis, but Sherman was having none of it.
"I am intelligent enough and capable enough to understand that you are ignorant, pompous, egotistical cretin, and that's what it comes down to," Sherman said, angered by Bayless' pro-Revis remarks on prior telecasts. "And I'm going to crush you on here in front of everybody because I'm tired of hearing about it."
Whatever. ESPN gets exactly what it wants, which is buzz for one of its signature shows. Sherman succeeds by placing himself back in the national discussion. As for the rest of us, it counts as a modest pleasure that promises diminishing returns.