The Atlanta Falcons have shown interest in free-agent pass rusher Richard Seymour, but they aren't in any great rush to sign him.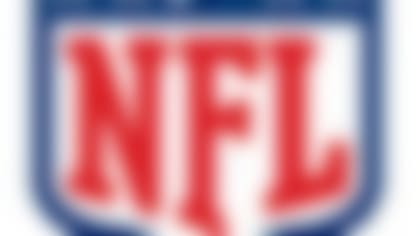 NFL free agency is under way. Follow all of the latest rumors and signings in our free-agent tracker. More...
NFL.com's Ian Rapoport cited a source in reporting Monday that "nothing at this point" has been worked out between the Falcons and Seymour. There was a sense that talks might ramp up after June 1 because of a bump in salary-cap space for the Falcons.
The Falcons' $1.8 million in salary-cap room jumped up to $6.3 million on Saturday after Tyson Clabo's salary came off the books. The right tackle signed a free-agent contract with the Miami Dolphins last month.
Schein: Indispensable defenders Adam Schein tabs nine vital defensive cogs. One major twist: The reigning Defensive Player of the Year isn't among them. More ...
Dimitroff told PFT Live on Monday: "Richard is a fine football player. I know him well from his days in New England. He's a guy right now that there is a lot of discussion about him coming here, but there is nothing new to report on him. That's something that we are just continuing to keep our eye on like many other people in this league."
Translation: The holdup is money. Seymour -- who's open to retirement -- won't return for peanuts.
Even with the addition of Osi Umenyiora at defensive end, the Falcons can use more pass-rushing help. Seymour is another player on the wrong side of 30, but the Falcons clearly are interested in adding veterans with playoff experience, and we wouldn't be surprised to see this deal go down sooner rather than later.