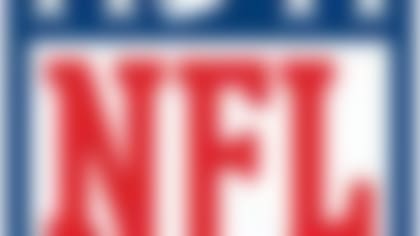 The first two rounds of the NFL's postseason schedule for the 2013 season were released Sunday night. **More ...**
NFL Media Insider Ian Rapoport reported Sunday that the Niners flew Flair up from Orlando to say a few words, takea bunchof pictures and -- we surmise -- say "Wooo!" a lot.
Per Rapoport, at the end of the highlight film of last week's game, the team's video department tacked on Flair's WWE intro. As it started, they opened a door in the back of the room and in strutted Flair. "If you have to go against Mother Nature, got to bring in the Nature Boy," a team source told Mr. RapSheet.
Which probably was part of the sentiment 49ers right tackle Anthony Davis was trying to impart when he took his phone out of his pocket.
We don't imagine this will have any effect on Sunday's wild-card showdown between the Niners and Packers. An offensive lineman from New Jersey disliking Wisconsin will not shift the balance of the NFC.
Still, it did remind us of Flair, and that one time he enraged the Macho Man by doctoring photos to make it look like he had a passionate fling with Miss Elizabeth.