DeSean Jackson's arrival in Washington offers the Redskins the potential to become one of football's top offenses in 2014.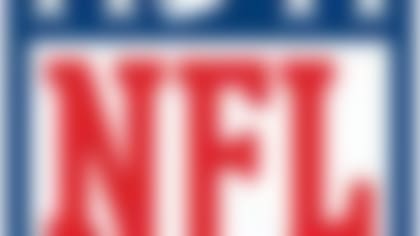 Follow all the developments on the NFL's open market with our up-to-the-minute tracking of 2014's free agents. **More...**
Potential is the key word there. Nothing has been accomplished yet, and Robert Griffin III wants Redskins fans to keep that in mind in the afterglow of DJax's arrival.
"It's an exciting time to be a Redskins fan and a part of this team because of the firepower that we have," Griffin said, according to Mike Jones of The Washington Post. "Everyone needs to understand that we haven't won anything yet, and these next few months will be about building those bonds and chemistry so that we can."
Griffin knows all about the dangers of unrealistic expectations. The quarterback was chewed up and spit out by the hype machine in 2013 -- a wheezing contraption Griffin helped fuel with jumping jacks, Operation Patience et al.
That said, it will be hard for Redskins fans not to salivate at the thought of what a healthy, knee-brace-free Griffin can do with an offense that already included NFL receptions leader Pierre Garcon, star rusher Alfred Morris, fresh import Andre Roberts and on-the-rise tight end Jordan Reed.
Now add Jackson, one of the game's most gifted playmakers.
"We are excited to have him join our team. Our team and this city will be there for him," Griffin said. "I understand his drive and his competitiveness to win. Always doing it for his dad (Bill Jackson, who died of pancreatic cancer in 2009), and now doing it for this city."
As Chris Wesseling wrote Tuesday, no one stands to gain more from the arrival of Jackson than Griffin himself. Health, new coaching and a dynamic supporting cast makes him an early favorite for Comeback Player of the Year honors.
In the latest edition of the "Around The League Podcast" the guys do the news, open the mailbag and play "Win Wess' Toaster."