The second-year wide receiver has slipped off the grid in his second season, and went his second consecutive game without a catch in Sunday's 37-14 blowout loss to the Buffalo Bills.
The absence of production can't be explained by a dearth of playing time. Hill has played 104 of a possible 121 snaps in the past two weeks.
Jets coach Rex Ryan acknowledged earlier this week that Hill's playing time might be reduced heading into the team's matchup with the Baltimore Ravens. Hill was made aware Wednesday that he had lost his starting job to David Nelson, a player signed off the scrap heap last month.
"I just got note of it today -- that some would be cut down," Hill said, via the New York Daily News. "Hey, look, I have nothing to feel about it. That's big man's decisions. I just have to do what I do every day -- come out here and play hard."
Ryan rarely speaks critically of his players in the media. To cite an example, the coach has been fiercely protective of cornerback Dee Milliner as the rookie has navigated through a rocky rookie season. Ryan's public and unwavering faith in quarterback Mark Sanchez nearly cost him his job.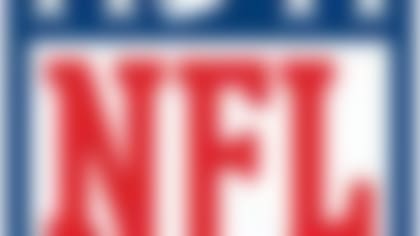 How would your team's prospects look if the season ended today? See where each team stands in the playoff picture midway through the season. **More ...**
It's telling that the coach has taken the opposite approach with Hill, a second-round draft pick in the 2012 draft.
"By now I think we're all expecting, Jet fans are all expecting him to take the next step and for whatever reason it (hasn't) been there yet," Ryan said. "(It) doesn't mean we're giving up on the young man, but we want to see it."
Hill was an all-speed, no-hands receiver coming out of Georgia Tech. He's still that guy today. There are reasons why Mike Tannenbaum is out of a job.