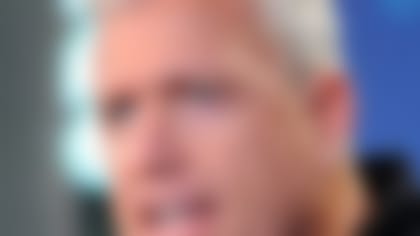 "I don't think there's a clear-cut favorite in my opinion," Ryan said Friday on ESPN Radio, according to the New York Daily News. "I just think it's going to be competition from Day 1, and obviously Sanchez will take the first snap and things, but that's all you can say."
Although Ryan insists he hasn't lost confidence in Sanchez, his follow-up comments speak volumes.
"I do know this: The play at quarterback has to get a lot better," Ryan said. "There's no doubt. Whether it's Mark or somebody else, we know we have to improve in that area without a doubt. I guess we can file that in the 'no kidding' category."
Ryan is hanging his hat on "stiffer competition" for Sanchez. Unfortunately, the best the Jets have to offer in that regard is David Garrard, a 35-year-old quarterback who hasn't taken a regular-season NFL snap in more than two years.