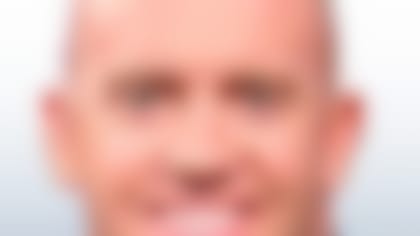 There's little surprise in the announcement. The Jets are paper thin at receiver and Hill is the obvious choice, despite his uneven preseason.
"He is a rookie and he's going to make some mistakes but I'm confident in him," said Ryan, who acknowledged that ol' Cromartie might see a few snaps, too.
The Jets spent a second-round pick on Hill, a move Ryan questioned in comments to Don Banks of Sports Illustrated, saying "Nothing told me he would (contribute). Nothing. When I saw the tape (of his collegiate play) I was concerned."
Ryan later spun those words into praise of the scouting department, a group of men who fell in love with Hill's size and speed and gambled that his raw traits would mature into something special.
We haven't seen it yet. Hill put together a decent five catches for 68 yards in New York's final preseason game, but it's going to take time for this flower to bloom. When Chaz Schilens and Jeremy Kerley headline the list of remaining options, however, rolling the dice on Hill doesn't sound like such a big gamble.