INDIANAPOLIS -- A strange thing happened in the New York Jets' offseason once the Darrelle Revis trade story popped up. Everything else -- including the embarrassing quarterback situation -- became an afterthought.
Jets general manager John Idzik didn't even mention quarterback Mark Sanchez until more 10 minutes into his news conference Thursday at the NFL Scouting Combine. Your humble Around the League correspondent was the one who took the plunge and asked about Sanchez.
The buzzword in Idzik's answer was competition.
"I think everyone, Mark included, that he, our offense, our team as a whole needs to perform better than we did in 2012," Idzik said.
So how is that going to happen?
"We're going to increase the competition so that he plays better," Idzik said. "We've got a new offensive coordinator, a new quarterback coach. That will be healthy."
Around the League asked Rex Ryan if Sanchez is his starting quarterback, like in past offseasons. Ryan's answer:
"No. 1, you heard about what John talked about, the competition. Bringing in competition at every position, not just the quarterback position. ... That is what we want to do. So to say Mark Sanchez or this quarterback or that quarterback, I think there's clearly going to be competition."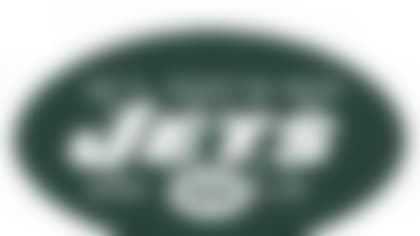 With the offseason under way, ATL examines what's next for each team. Dan Hanzus breaks down the Jets. **More ...**
Ryan's confidence in Sanchez has waned. There are no more strong statements about Sanchez's ability to get over the hump. But Ryan remains hopeful.
"I always think a young player can improve," he said. "I don't think there is any doubt. I think if you look at Mark, what is he, 25, 26 years old, in the life of a quarterback, I don't believe that's over the hill by any stretch."
Tebow surely won't be part of the competition, but Ryan said even less about him.
"Well, currently, and as you look at everything, Tim is under contract to be a New York Jet and so we'll see how things go in the offseason. But Tim is under contract," Ryan said.
That shouldn't be true in a month (look for a release, not a trade). The Jets, after all, need to clear roster spots to find quarterbacks that can compete with Sanchez.