Rex Ryan has been with Mark Sanchez since the beginning. Ryan was a rookie head coach in 2009 when Sanchez was a rookie quarterback. They rose up the NFL ranks together, and both took a reputation hit after last season's 8-8 disappointment.
If Ryan were more of a self-preservationist, he might be apt to subtly distance himself from Sanchez in the event the quarterback falters in 2012. But Ryan believes Sanchez is ready to make the leap at a time when that viewpoint is no longer in vogue.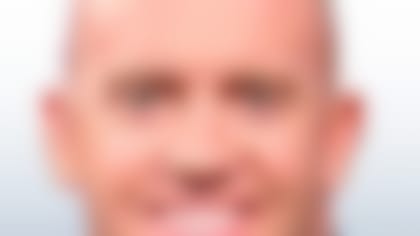 "He shows it every day -- in the classroom, in the weight room," Ryan said Thursday, via the New York Daily News. "He's working as hard as anybody I've ever been around. He's been really impressive that way. I see him stepping up, challenging his teammates. All those type of things. This is him and you saw it coming.
"As a rookie, it was like he was looked as a weakness of our football team," Ryan went on. "I said there's going to be a day when he's looked as a strength, not a weakness. I think that day is right now."
Ryan also touched on Sanchez's healthy attitude about the arrival of Tim Tebow.
"Is (Tebow) behind Mark as the backup quarterback? Yes, he is," Ryan said. "Did that challenge Mark in a different way? I'm not sure. You'd have to ask him."
Ryan believes in Sanchez now, but will believe in him then?