It's been 29 months since the New York Jets appeared in their second of consecutive AFC Championship Games. Since that loss to the Pittsburgh Steelers, the Jets have gone 14-18 with two dark Januarys and numerous indignities.
It's all taken a toll on Ryan's reputation, who went from brash coach who gets results to a loudmouth eating fistfuls of crow. Ryan has been less boastful in the past year, but his confidence appears intact as he enters a crossroads in his career.
"I'm a hell of a lot better football coach than I'm given credit for," Ryan told Newsday following the Jets' final minicamp practice on Thursday.
"I don't care," he said with a smile. "I don't need the credit. But I can tell you one thing, when it's said and done, they'll look back and say, 'Oh man, this dude can coach his butt off.' And you know what? It's true. And I'll let the people that know best talk on my behalf about the kind of coach I am.
"I don't have to brag, even though statistically, I can brag about anything I've ever done defensively."
Ryan said he'll "never be able to erase" a 6-10 season in 2012, but he learned from it. He believes Jets fans will look back at his time with positive feelings.
Instant Debate: Best play-caller?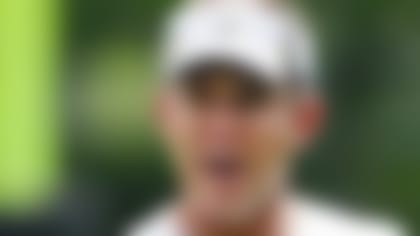 Who is the top play-caller in the NFL today? Our analysts praise New Orleans Saints head coach Sean Payton, among others. **More ...**
"They'll say, 'He's a hell of a football coach, and you know what? He had more passion than anybody who's ever coached here before.' Eventually that's what's going to be said about me," Ryan said.
"And hopefully it's not for another 15 years."
Ryan is an optimistic soul, but privately we imagine he'd tell you he understands what he's up against in 2013. On a talent-deficient roster with big questions at quarterback and without Darrelle Revis, the Jets will face an uphill challenge to win eight games. It could take at least that to keep Ryan employed in Florham Park.