As vultures swirl above the New York Jets, the team's embattled head coach is thinking differently about his legacy in Gotham.
Ryan knows latching on for two more decades will require different results than what the Jets squeezed out during their drama-filled 6-10 campaign of 2012.
"Obviously the results weren't what we wanted last year, there's no question about that," Ryan said. "But I'm excited about this team going forward. One thing's for certain: Whoever is on the field is going to have to earn their way on there through competition and I think that's gonna ultimately really help out the team. I believe when we take the field opening day, our guys will be popping out of their skin ready to play."
You have to admire Ryan's tenacity. The Jets this offseason reshuffled a front office now led by general manager John Idzik, who represents a genuine obstacle in Rex's designs to run the ship until (hold on, doing the math) ... 2033.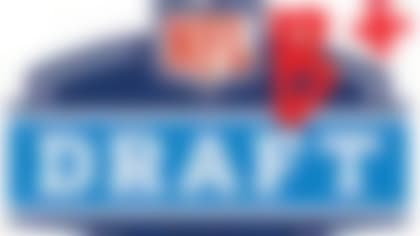 The draft is finally behind us. How did everybody do? Bucky Brooks breaks out the red pen and grades all 32 teams by division. More ...
The league's longest-tenured coach, Bill Belichick, has been blessed since Y2K with a future Hall of Fame quarterback in Tom Brady. Andy Reid previously held the tenure title, but he flamed out with the Eagles soon after Donovan McNabb's skill set went south in Philadelphia. Staying inside the NFC East, look at what Robert Griffin III has done for Mike Shanahan's on-again, off-again so-called "genius."
Cliffs Notes version of what we're getting at: Ryan had better unearth a landscape-altering quarterback pronto if he'd like to remain on the payroll past 2013.