If showing up for work today was voluntary, would you be sitting at your desk right now?
2013 NFL Draft: Team needs Our analysts examine each team's game plan entering the NFL draft, identifying biggest needs, potential fits and more. More ...
Today, 21 NFL teams will meet for their first day of voluntary offseason workouts. Those teams are: Baltimore Ravens, Carolina Panthers, Cincinnati Bengals, Dallas Cowboys, Denver Broncos, Detroit Lions, Green Bay Packers, Houston Texans, Indianapolis Colts, Miami Dolphins, New England Patriots, New Orleans Saints, New York Giants, New York Jets, Oakland Raiders, Pittsburgh Steelers, St. Louis Rams, San Francisco 49ers, Seattle Seahawks, Tampa Bay Buccaneers and Washington Redskins.
Generally, teams want to make sure the majority of players show up for the offseason conditioning program (translation: Make Sure Players Aren't Getting Fat Program).
Perhaps one of the biggest names who won't report Monday is Broncos left tackle Ryan Clady, according to The Denver Post's Mike Klis, who cited two sources. Clady, who has yet to sign his $9.828 million franchise tag, will attempt to gain leverage as he seeks the security of a long-term contract by avoiding Dove Valley this week.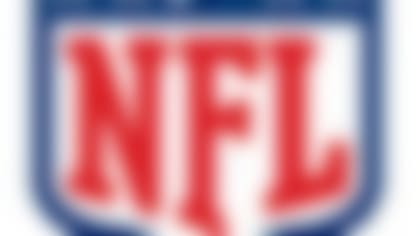 NFL free agency is under way. Follow all of the latest rumors and signings in our free-agent tracker. More...
Clady has indicated he plans to sign the tender if a long-term contract can't be worked out with Denver, but not showing up Monday morning can be a reminder to management of just how big a hole could be on Peyton Manning's blind side.
Clady is coming off surgery to repair a torn labrum in his right shoulder, so the biggest downside to not reporting is that he won't have a chance to get treatment from the Broncos' training staff.