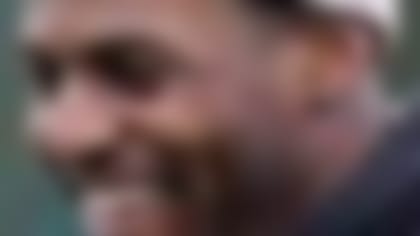 Where will Mike Wallace wind up? Follow him and all the other NFL players on the move in our free-agent tracker. More ...
"Reggie has a tough decision to go through," a source close to the player told Cole. "He's very careful about how he considers these situations. He asks a lot of questions and wants to know all the ins and outs about how a team wants to use him. But, you know, in his heart, he wants to play all the time."
The Cardinals represent an opportunity for plenty of snaps, and they also have offered Bush a starting job, according to Cole. After parting ways with injury-prone Beanie Wells, the Cardinals' backfield rotation is paper thin. They also lack a quarterback, something the Lions can offer in Matthew Stafford.
Bush proved with the Miami Dolphins that he can carry a heavier load than he did while with the New Orleans Saints. His 443 rushes for 2,072 yards over two seasons marked a major uptick in his production, and it's understandable he wants to be more than a third-down back. The Lions have no problem with that, putting them in good position to land this still-explosive player.