Mark Maske of The Washington Post reported Wednesday the Redskinswant a second-round pick in the NFL draft if they were to trade the backup quarterback, according to a person familiar with the team's planning.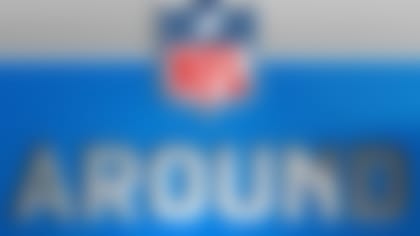 Cousins was Washington's fourth-round pick in the 2012 NFL Draft. He's had moments as Robert Griffin III's backup, though he delivered mixed results in a three-game audition that ended the 2013 season. Earlier this month, it was reported that Cousins was open to a trade to a team that would give him the opportunity to be a starter.
Former Redskins coach Mike Shanahan speculated in December that "maybe (Washington) can bring a first-round draft pick" for Cousins. Six general managers told NFL Media Insider Ian Rapoport at the time that Cousins was more likely to fetch a second-round choice. The latest report seems to set the stage for a possible deal.
Cousins is under contract for the next two seasons with a salary-cap hit under $800,000 each year. He certainly counts as a capable and cost-effective backup to Griffin. Still, a second-round pick is hard to pass up for a nonstarter. Trades cannot be consummated until March 11, when the 2014 league year begins.
This is a storyline to keep tabs on.