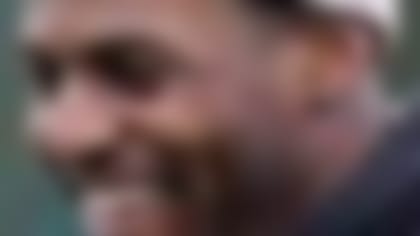 Where will Mike Wallace wind up? Follow him and all the other NFL players on the move in our free-agent tracker. More ...
The Raiders haven't confirmed the deal, but Dickerson reported the team offered Roach a contract in the neighborhood of $3 million to $4 million a season over three to four years.
Roach started 29 games for the Bears over the past two seasons and 59 for the team since joining the team in 2007. Dickerson reported Chicago wanted Roach back in 2013 and planned for the six-year veteran to play a larger role in the defense, but general manager Phil Emery acknowledged Wednesday that salary-cap issues would make re-signing him a chore.
Roach was valuable to the Bears because he plays strongside and middle linebacker. His exodus places heightened emphasis on the future of linebacker Brian Urlacher, whose agents reportedly were in talks with the rival Minnesota Vikings on Wednesday.
Whether or not Urlacher returns, we're looking at an altered linebacker group for the Bears in 2013.